Full Color 5050 DMX Light WS2811 LED Pixel Module
Delivery term:The date of payment from buyers deliver within days
Price:

Negotiable

minimum:

Total supply:

Delivery term:

The date of payment from buyers deliver within days

seat:

Guangdong

Validity to:

Long-term effective

Last update:

2017-12-08 02:19

Browse the number:

1037
Send an inquiries
Company Profile
3Cinno Group Co.,Ltd

By certification [File Integrity]
Contact:

sansinuo(Mr.)

Email:

Telephone:

Phone:

Area:

Guangdong

Address:

B 421, Tianhui Building, Donghuan 1st Road, Longhua New District, Shenzhen, China.
Product details
Wide applicability, easy to install and maintain. Extremely luminous, with wide viewing angle. Energy saving and environmental friendly. Various colors are available. Very bright and low power consumption. Long lifespan: More than 50, 000 hours. Ideal for in cabaret, cabinet, furniture, landscape, and architectural lighting. Channel-letter back lights, signboard lights, sign and decoration lights, and more high luminance efficiency and low power consumption. For cable and fixing hole. Channel letters back lighting. Advertisement signs back lighting. Advertisement light boxes back lighting.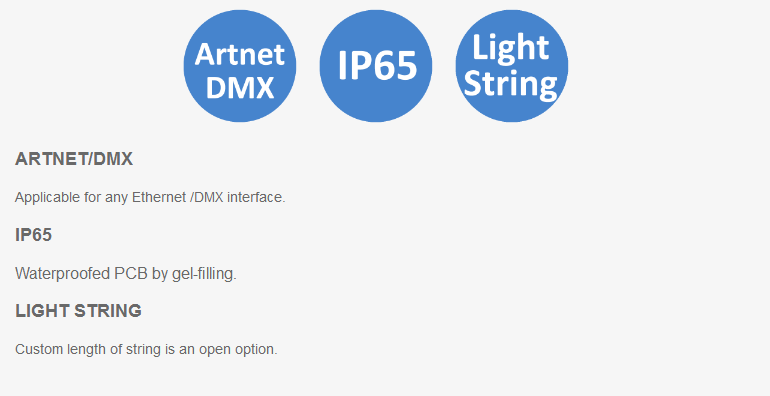 Full color 5050 DMX light WS2811 LED Pixel Module
3C-DMX-7515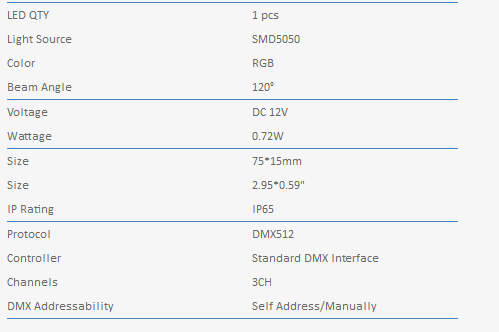 FAQ:

1. What's the custom solution for this product?

   Length/Cable Color can be customized.

2. What's the application of this product?

   Architectural lighting/Channel-letter back lights/signboard lights/sign and decoration lights,ect.

3. What's the unique feature of this product?

    Flexible/Light String/IP65/Easy Installation and Maintainence